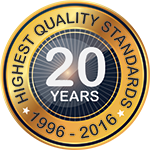 OUR VIDEO & AUDIO TRANSFER SERVICES
Digital File Transcoding, Format Conversion & Encoding

Tape to File & File to Tape Transfers

SD & HD Broadcast Tape Transfers, Standards Conversion

Betacam, Digital Betacam, DVCAM, DVCPro etc.

DCP – Digital Cinema Package Conversion

Approved DSTV Quality Control & Technical Assessment

Technical Post Production Edit Suite Corrections

All Video Formats to DVD Video. Preserve Your Home Movie Memories

Camcorder & VHS Tapes to DVD Video

Vinyl LP or Audio Cassette Transfers to CD or MP3
Thank you so much for the love and warm reception. All the love in world.
May blessings continue to flow… Thank u for the passion & excellence!
Thank you so much for the brilliant job
Dankie vir stunning werk!
Net altyd profesioneel, EN vriendelik!
Uitstekende werk en 'n heerlike uitkoms!
Thats why I make the circle beeger!
Aan Ronelle & almal by Video Africa, BAIE DANKIE!